MAYOR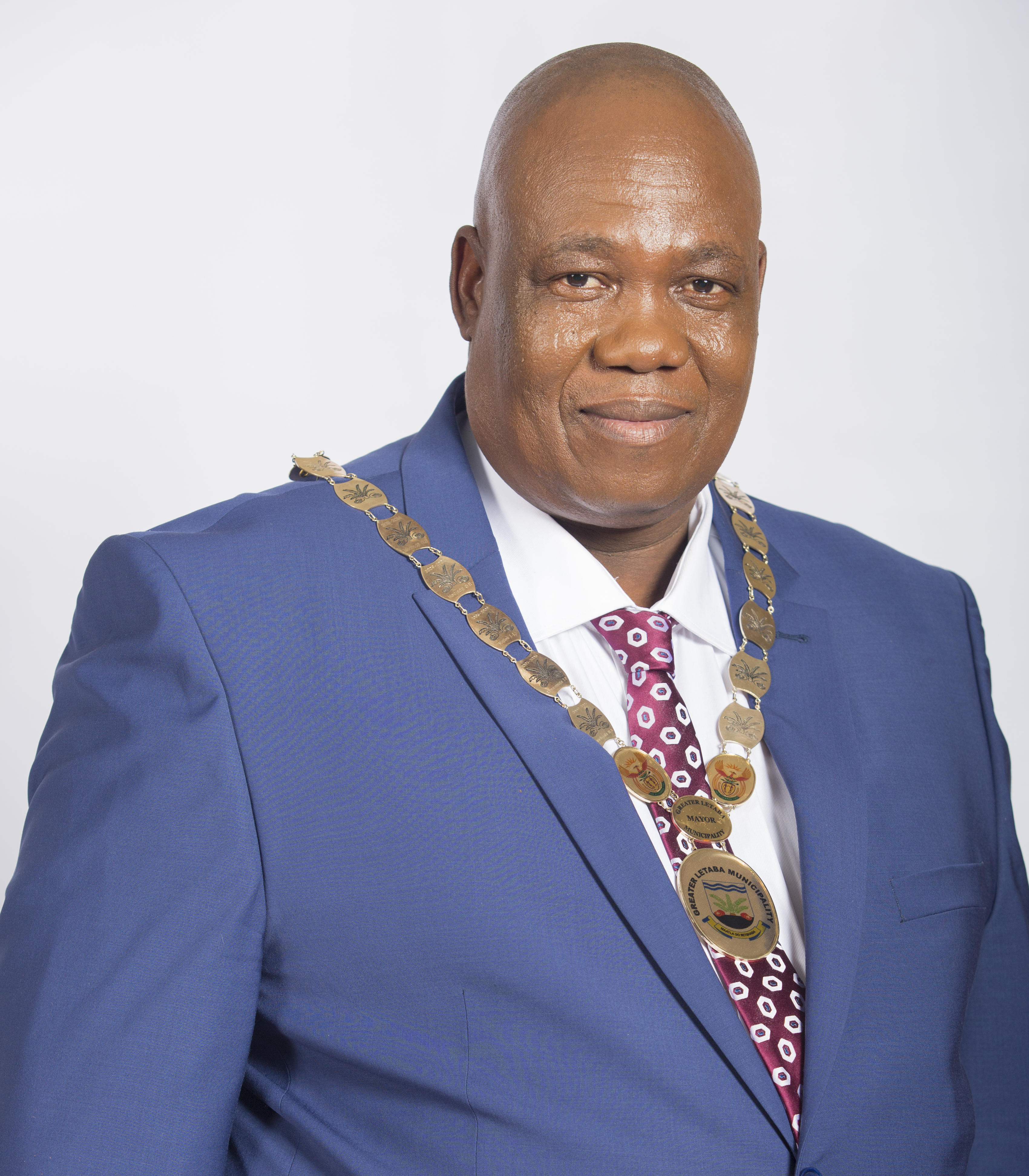 Cllr. Matlou MP
---
Profile
Education
Cllr. Matome Peter Matlou completed Higher Diploma in Education at Giyani College of Education in 1994.He then improved his qualifications, and completed Advanced Diploma in Public Sector Management. He was a senior teacher at Lebaka primary school.
Community role
He served in many community structures such as School Governing Body Quality Learning and Teaching Campaign at Lebaka Primary school, Lebaka victim empowerment, Mohlabaneng ZCC Sunday school committee, Mohlabaneng civic Association, Mmamaila sports committee, etc. He also served as a councillor at Greater Letaba Municipality for ten years, from 2000 to 2010. He was also deployed as representative of Greater Letaba Municipality at Mopani District Municipality for five years.
Political role
He served as a secretary of SASCO Giyani branch from 1989 to 1990, and further elected as President of Student Representative Council (SRC) at Giyani college from 1990 to 1991. He served as a secretary, and later chairperson of African National Congress (ANC) Mohlabaneng branch from 1993 to 1995. He also served as secretary of ANC, Bolobedu/ Hlanganani. In 2000, he was given added responsibility to serve as ANC chairperson of Greater Letaba Sub-region until 2007. He also served as South African Democratic Teachers Union Deputy chairperson of Mamaila branch in Mopani region and Deputy chairperson of South African Communist Party of Lebaka branch. Currently, he is serving as Regional Executive Committee and Regional Working Committee member of ANC Mopani region. In short, for the past thirty years, he served the community and ANC holding different leadership positions. During these selfless years of sacrifices, he acquired in depth knowledge and understanding of the working and traditions of African National Congress. Cllr. Matlou MP is married and blessed with two daughters.
Mayor